Must have documents
Waiata & Karakia
A collection of waiata and karakia suitable to use in our Kāhui Ako.
Our Schools Pepeha
Pepeha for each school in our Kāhui Ako.
Pepeha Guidelines for Staff
Pepeha for Ākonga
A guideline for ākonga in your kura to craft their own pepeha.
Te Tiriti o Waitangi Quiz
How much do you know about the Treaty if Waitangi?
Tikanga – Maori Values
The value, a description, what it looks like and how to incorporate it on your kura.
Useful Videos
A lighthearted but informative look at various tikanga.
'Tāmati Rimene-Sproat provides the answers to everything you didn't know about te ao Māori, when you might have been too afraid to ask. Made with the support of NZ On Air and Te Māngai Pāho'.
A great video to watch with staff and School Boards to prompt meaningful discussion.
'On the 50th anniversary of the Māori language petition, this documentary unpacks the history of te reo Māori in Aotearoa, from its dominance to its gradual decline and the modern day revitalisation efforts'.
Useful Websites/Online Resources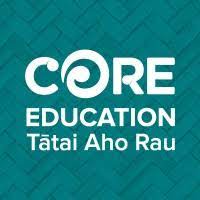 Kathe Tawhiwhirangi who has worked with our Kāhui Ako is a facilitator from Core Education. The website provides a wealth of information, videos and resources.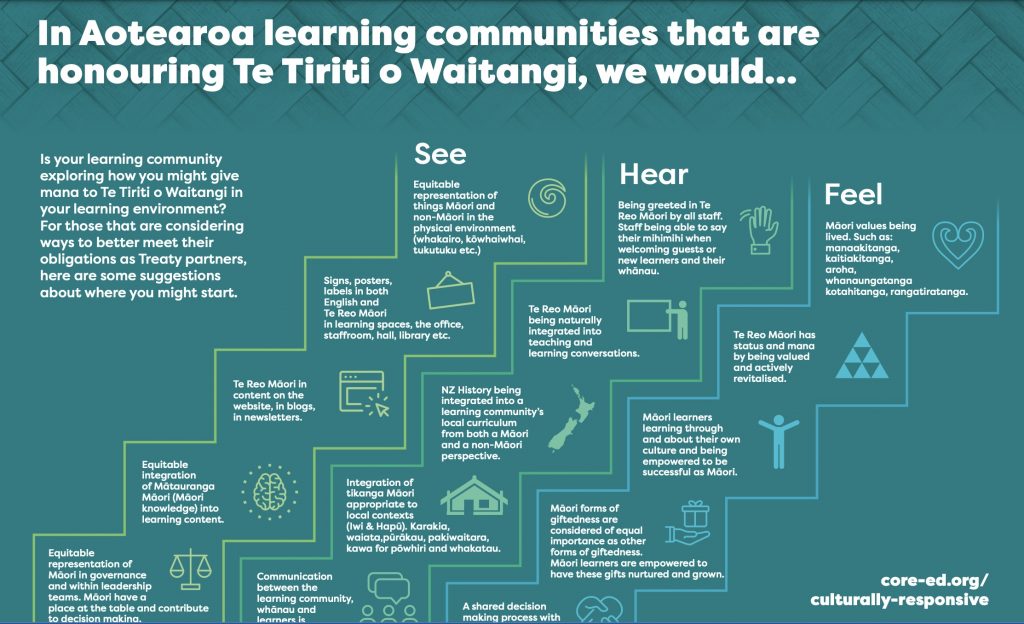 A useful resource from Core Education.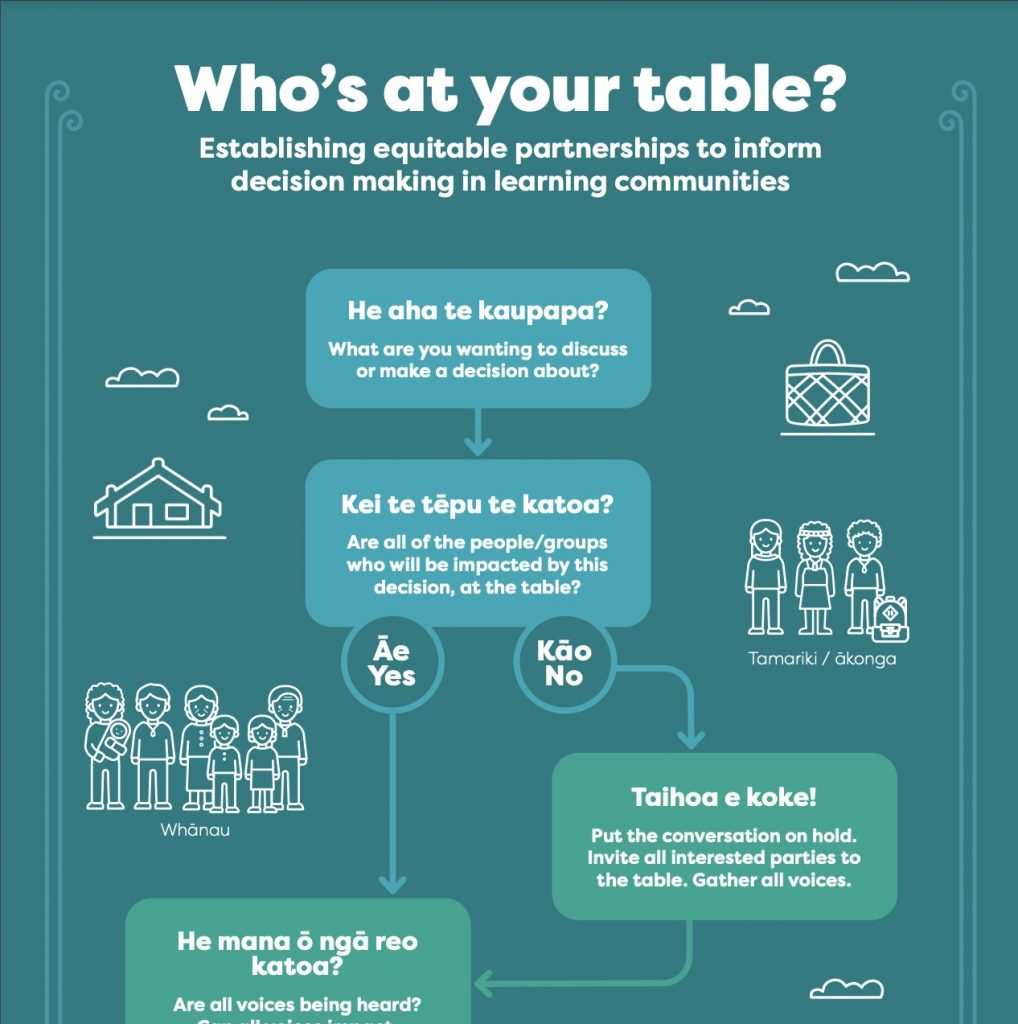 A useful resource from Core Education.